User Guide
CREATE OR OPEN AN ACCOUNT
1. Click on REGISTER to create a new CA Leader Board account. Click on LOGIN if you already have an account.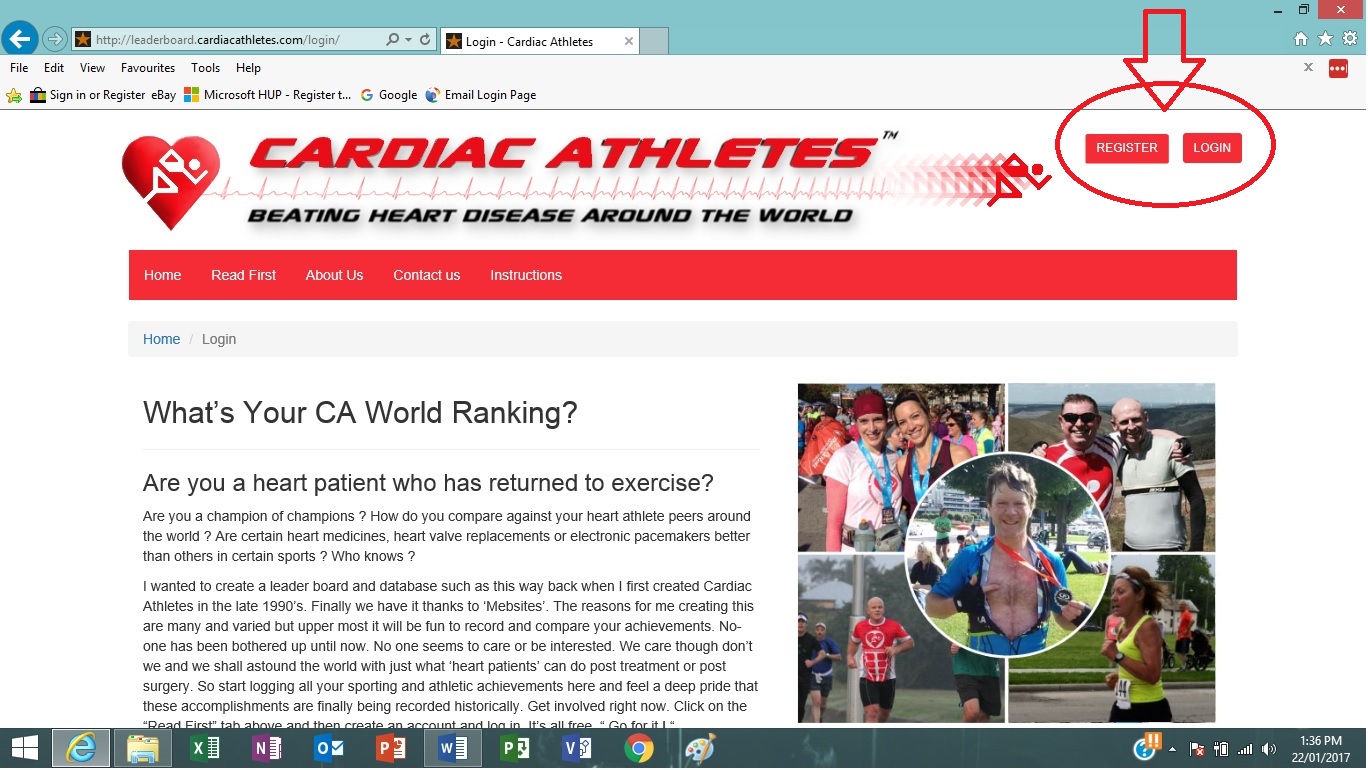 2. Enter data into the required fields to create a new account.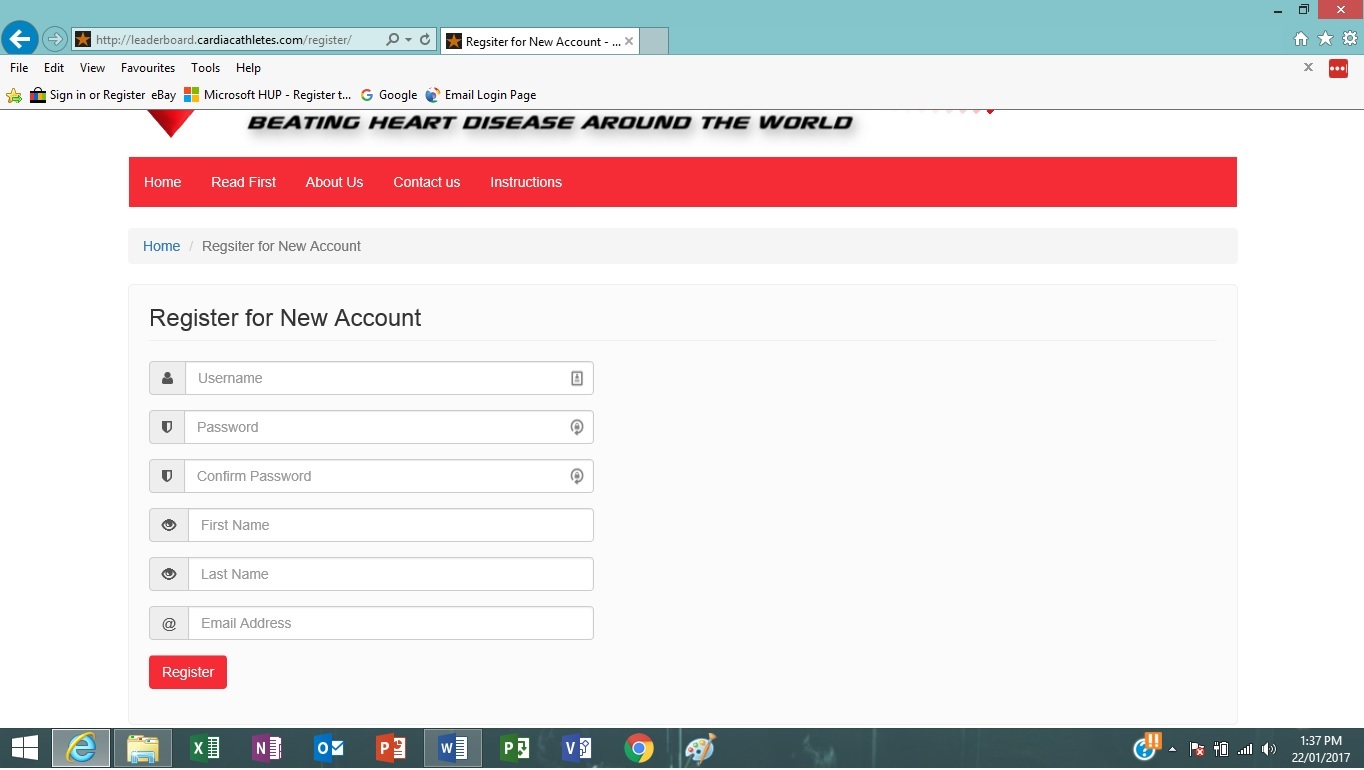 3. Once you have created an account, click on "Edit Profile".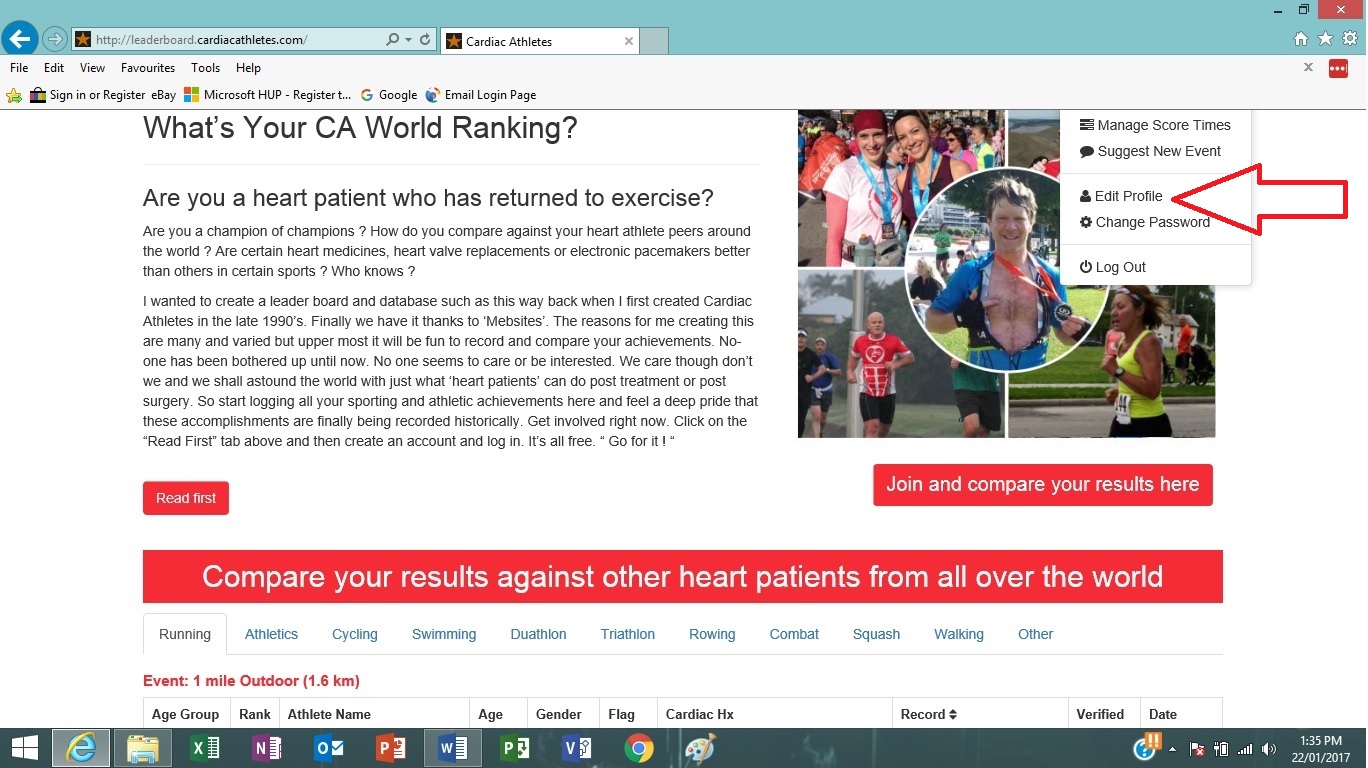 4. Again, fill in as much information as you feel comfortable about. You can display a different name or a nickname against your sporting results and cardiac history if you so wish. I just think it is very interesting to compare cardiac histories against sporting achievements. Conversations with someone with a similar cardiac history to yourself might throw up interesting new discoveries for you which will improve your own health and fitness. So I would encourage you to add your most detailed cardiac history. Oh yes, and remember to upload a 'handsome' photo … preferably of you in sports kit smashing a PB or ripping through that finish line ribbon. Remember to click on "Update Profile" to save all your data entries.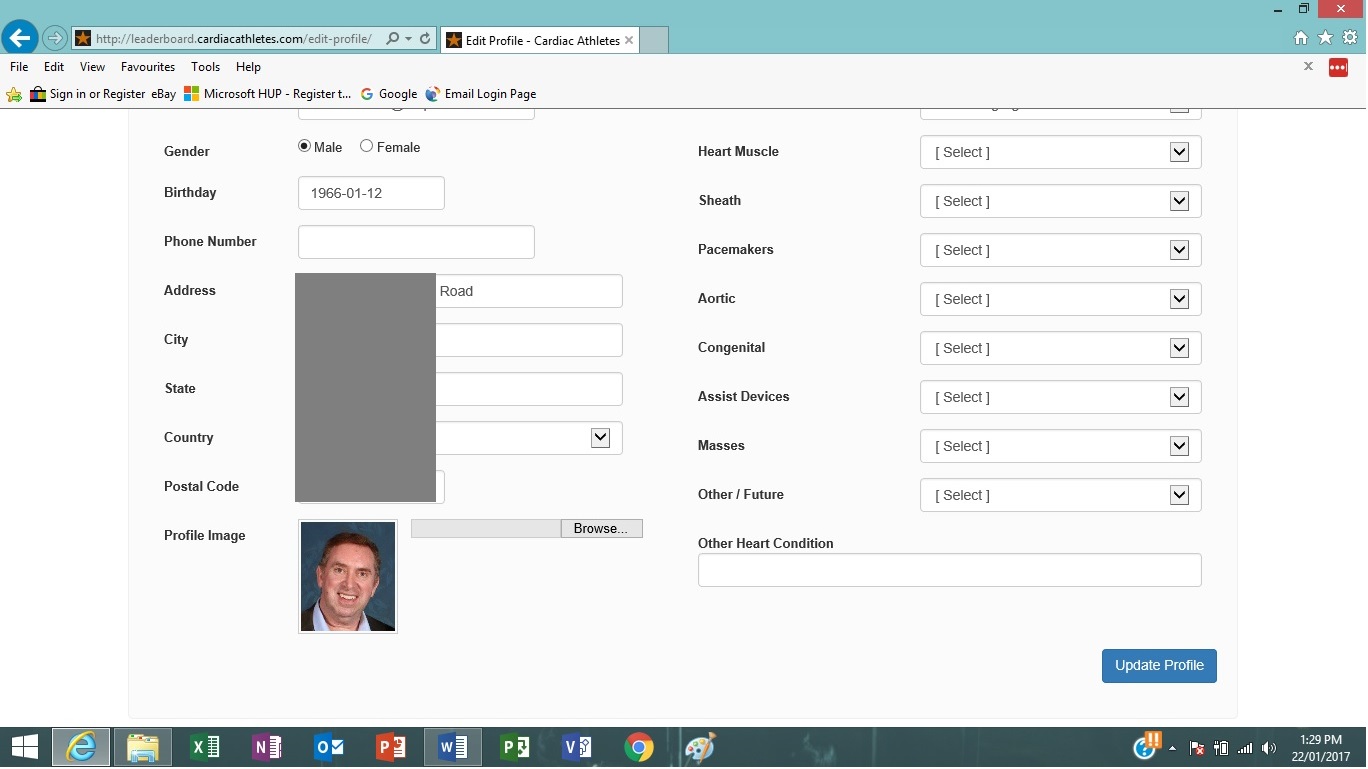 ENTER EVENT RESULTS
1. Click on the black down triangle to the right of your account username. Then click on "Manage Score Times".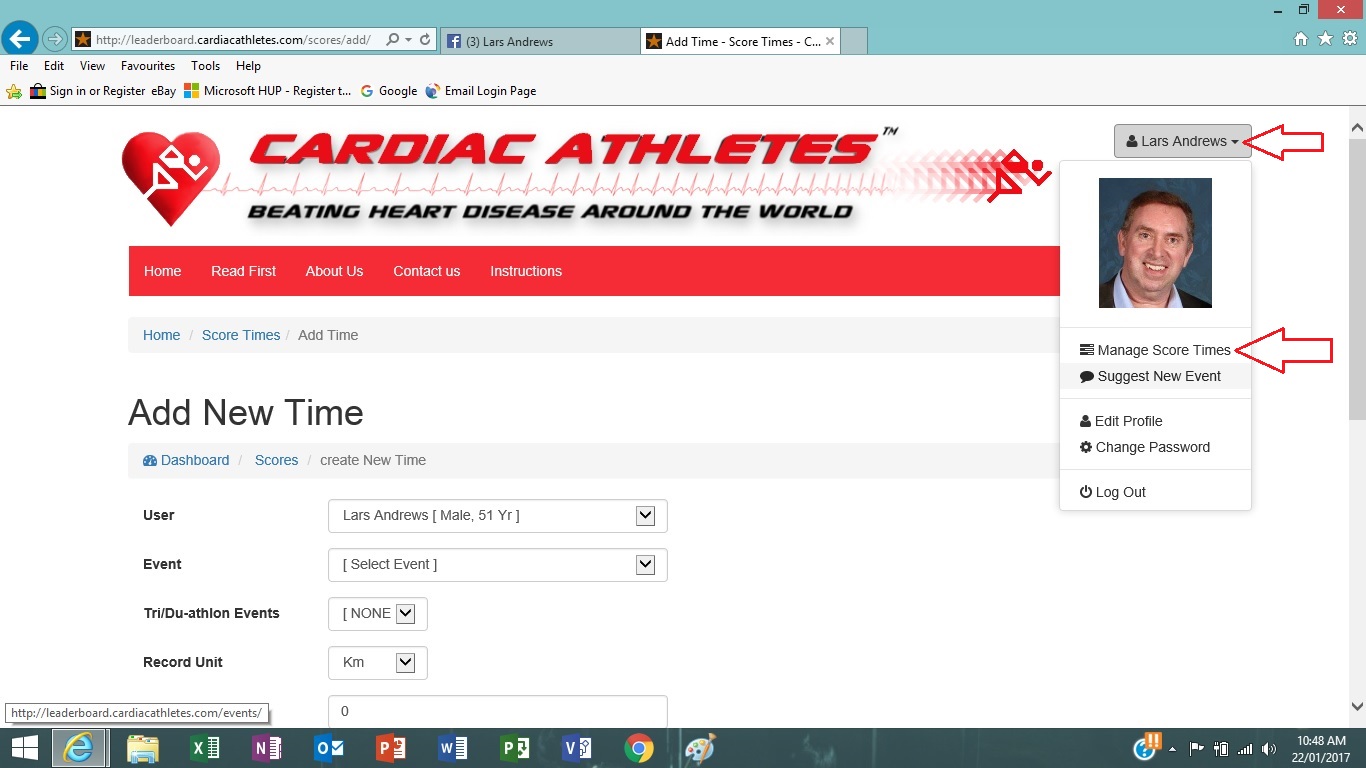 2. Next click on "Add New Time".
3. In the "Add New Time" Screen, click on "User" and select yourself ! You don't want to be giving a competitor your fantastic new result ! ; )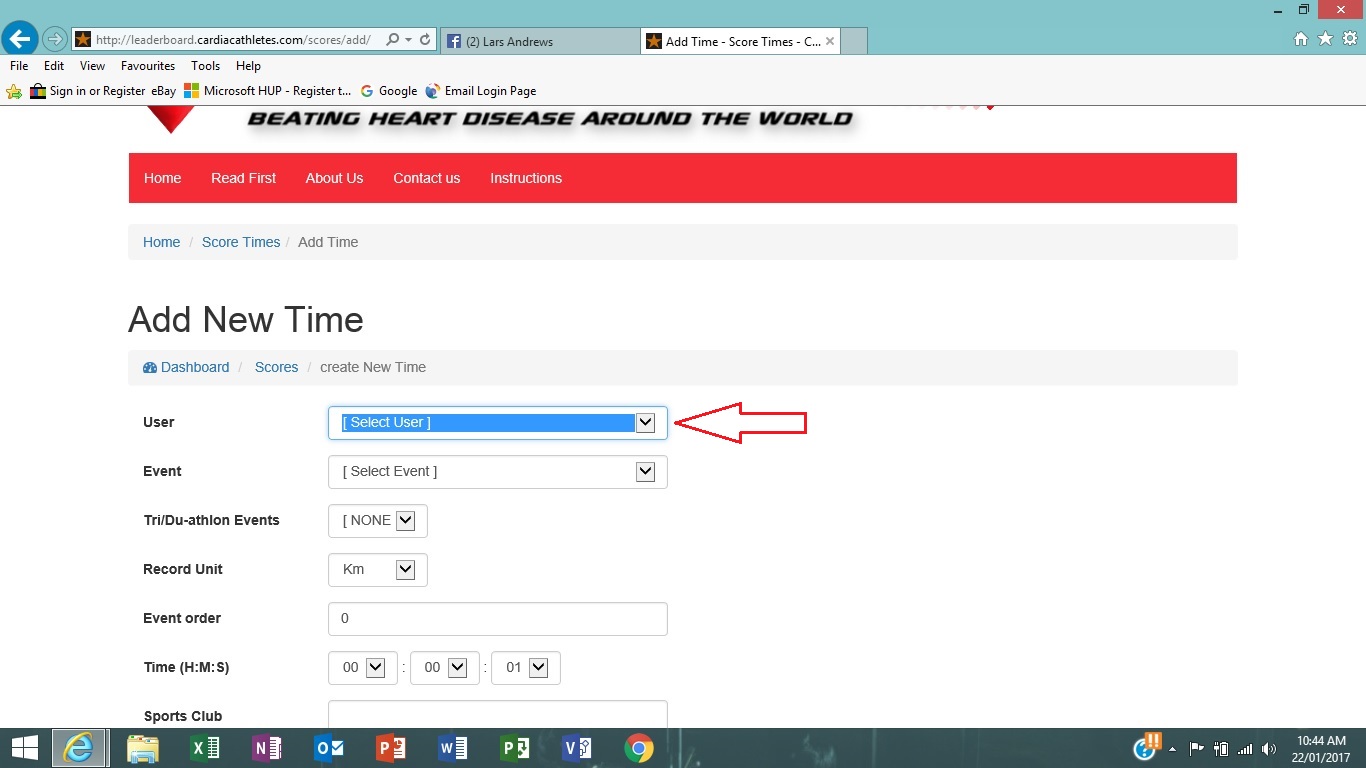 4. Yep, that's me …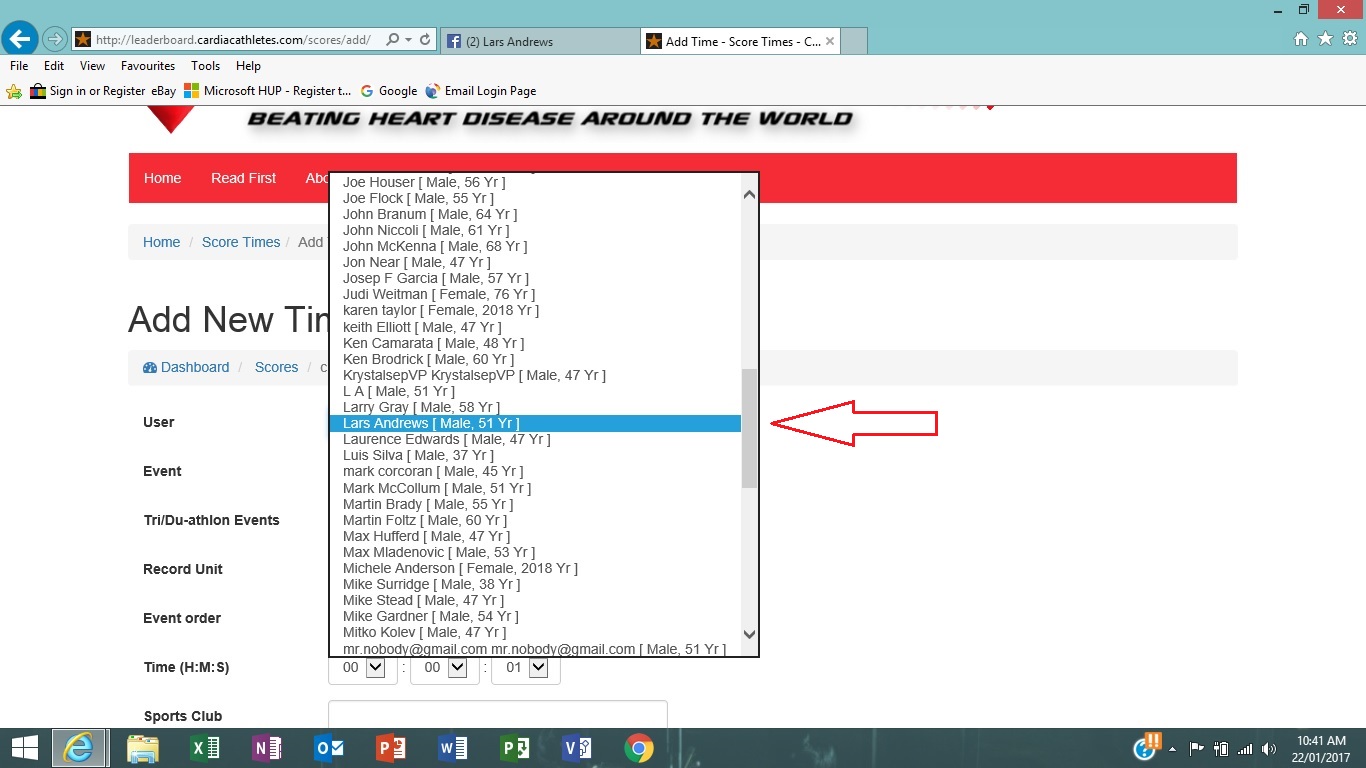 5. Next search down the drop menu to see if your event is already listed and then click on it to select. If you find your event and age range in this drop menu skip to Step 11 below …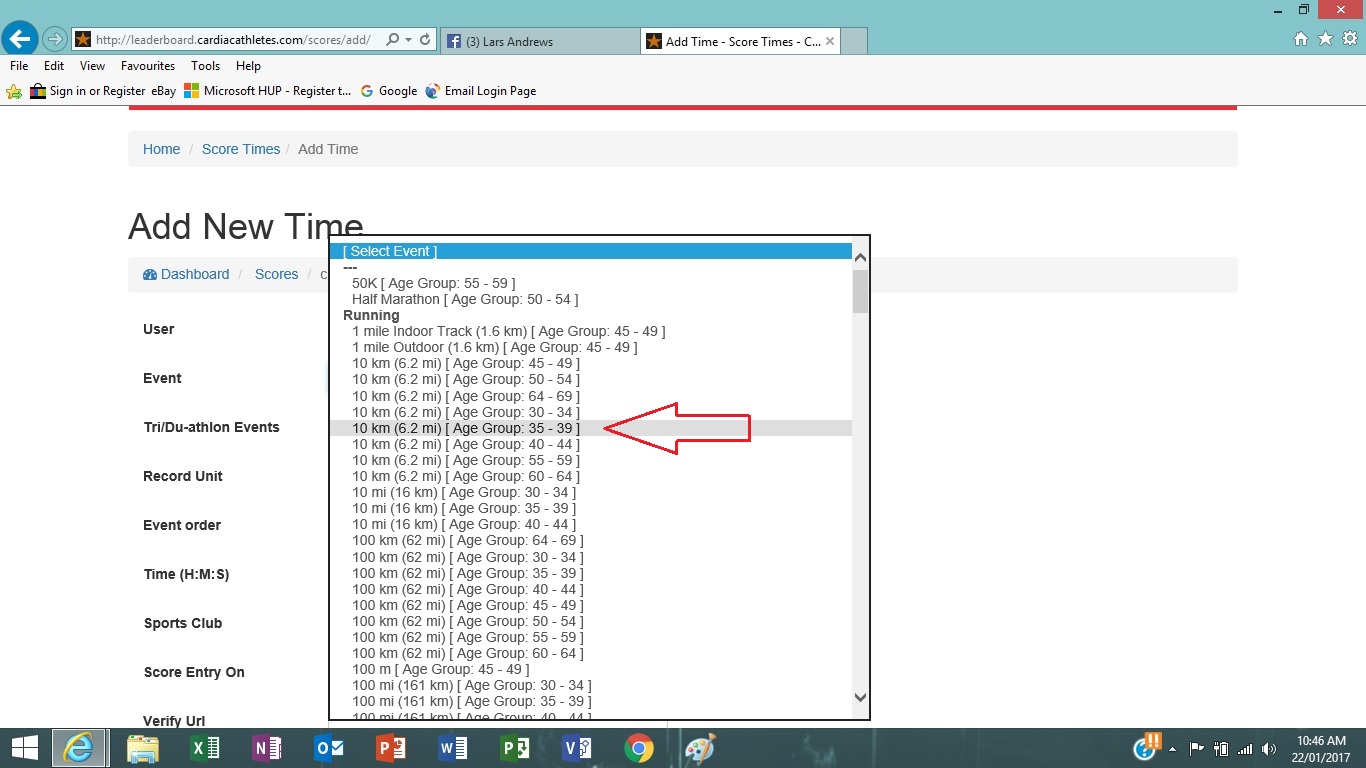 6. If you don't see your event with the correct age range you can create it in another screen.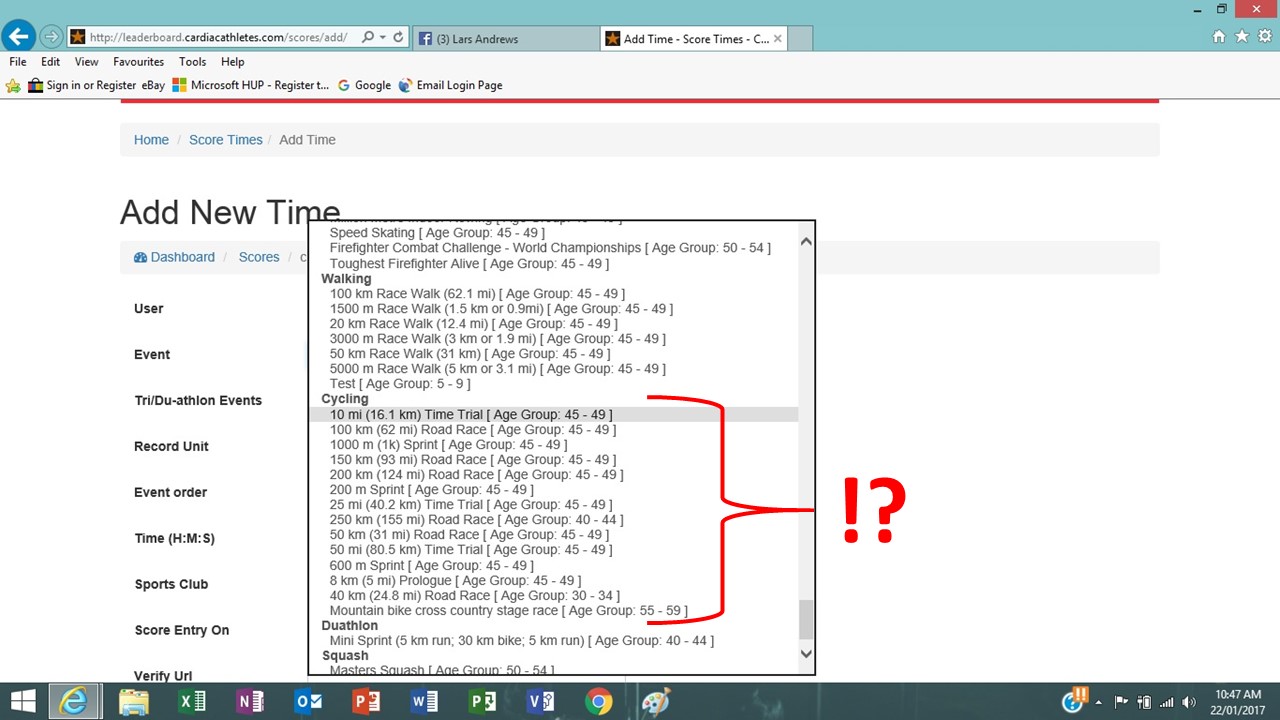 7. To add a New Event click on "Suggest New Event" under your profile photo.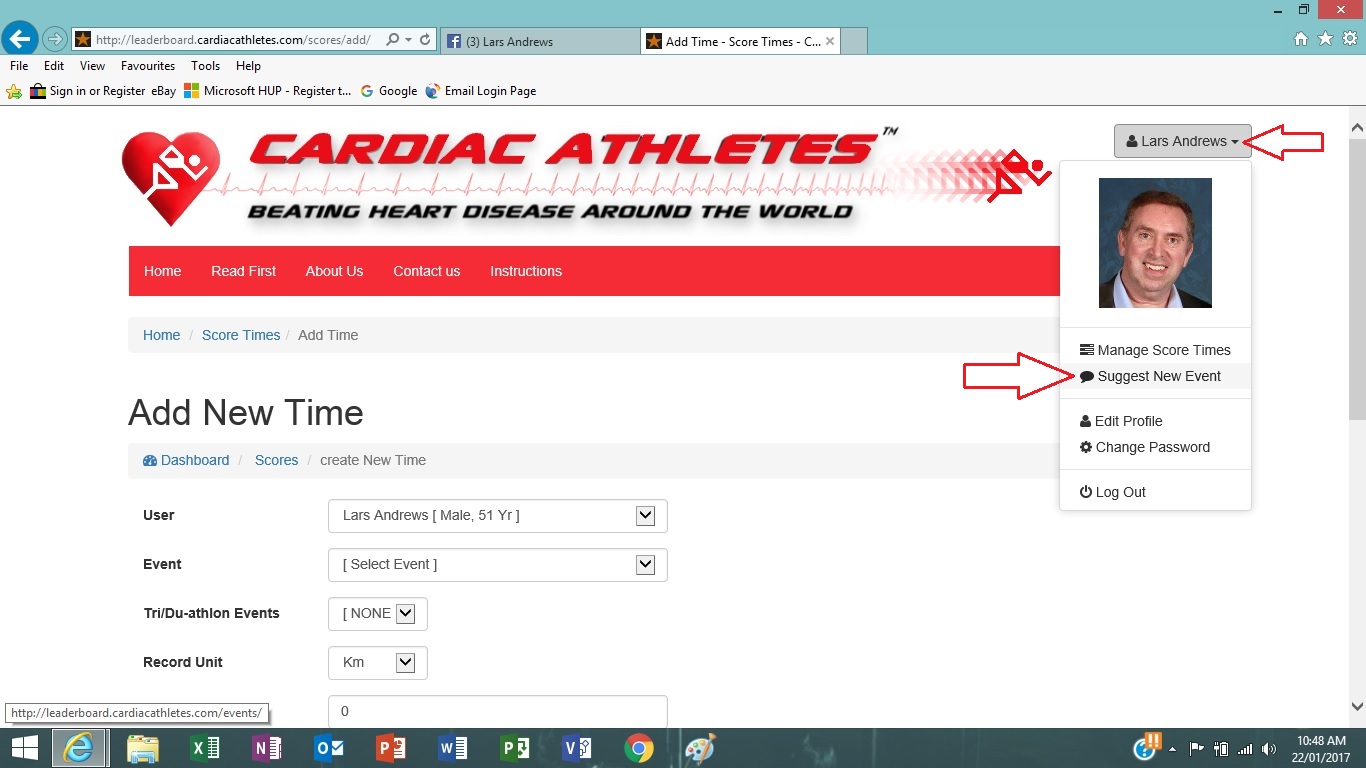 8. Type in this new event, copying the format of entries already in the drop menu … i.e.; "Distance-Name"… 10 km Stationary Bike.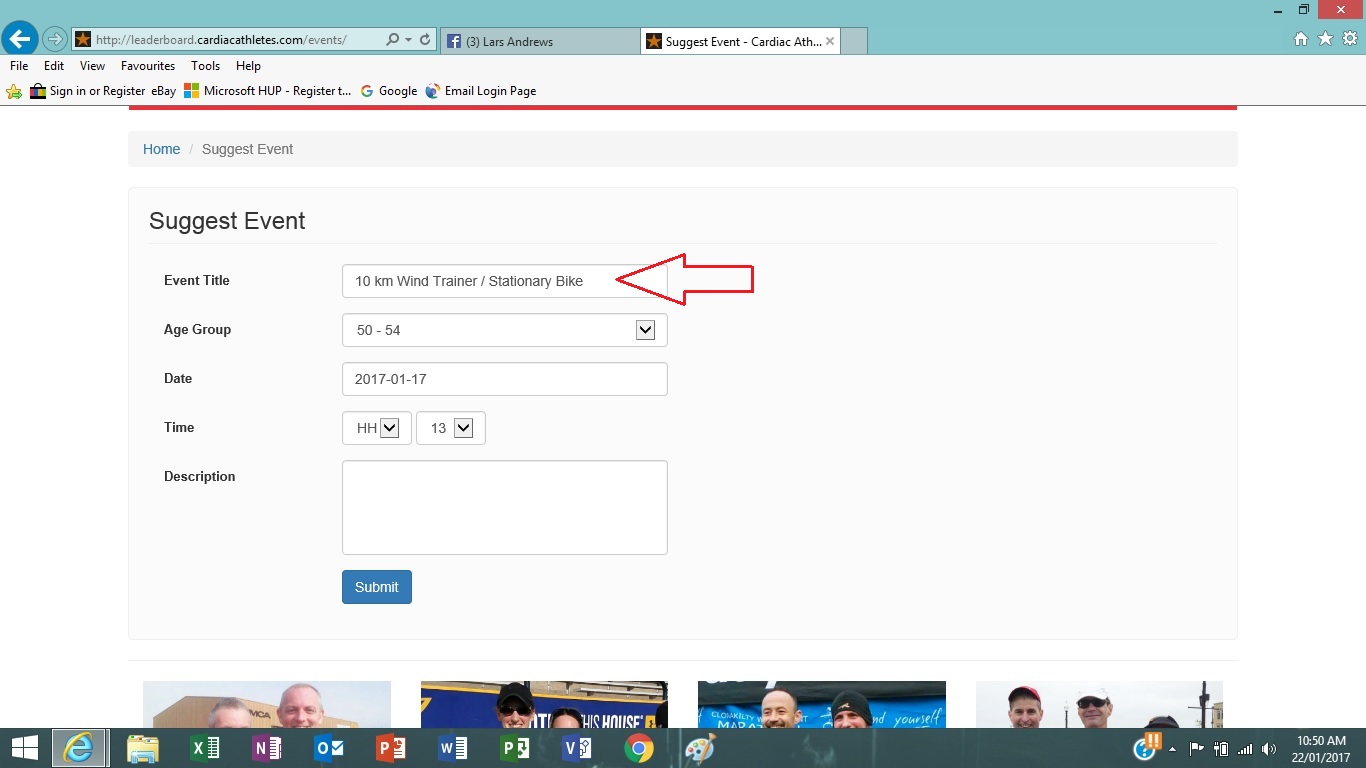 9. Add your age range and the date of your event in YYYY-MM-DD format. Next make sure you select "00" for Hours "HH" if your event only took say 37 minutes and 16 seconds. You will be able to enter both MM and SS. For completeness you can add the details of your event for others to look up if you so wish.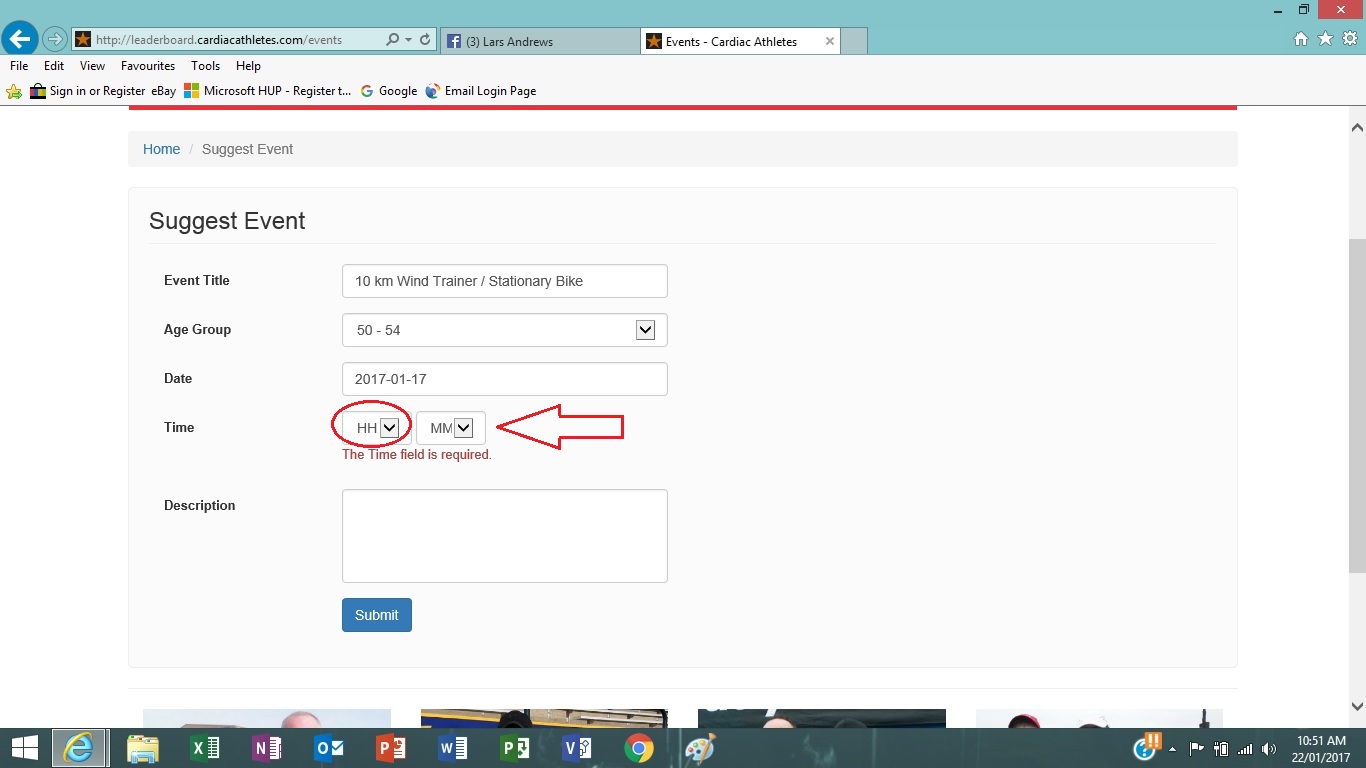 10. There will be a bit of a delay before this new event is added to the drop menu. I apologise for that but I'm a busy man. If it is taking an unreasonably long time to appear in the main leader board screen, I don't mind you emailing me at: lars@cardiacathletes.com to jolt me from my slumber … : )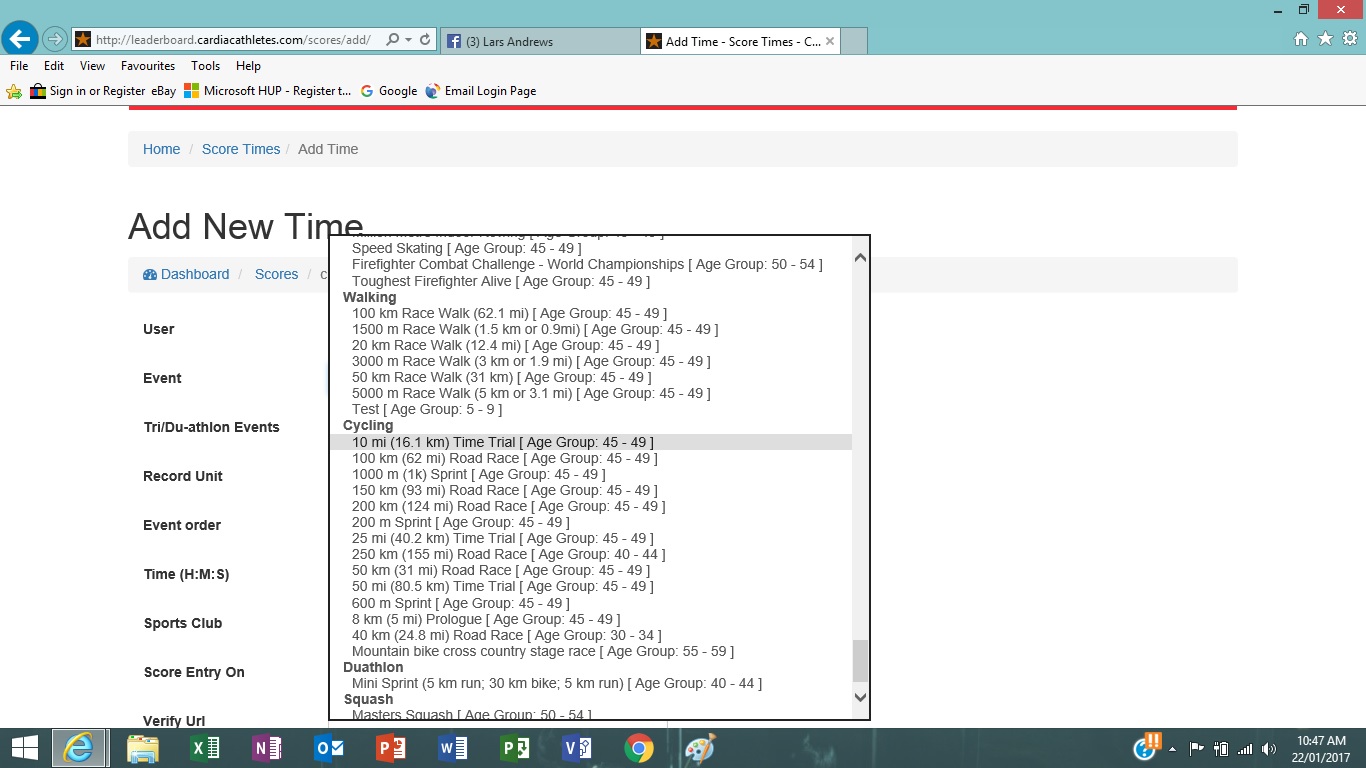 11. (contd. from step 5 above) Okay, so you find your event and age range is already listed in the drop menu. Click on it.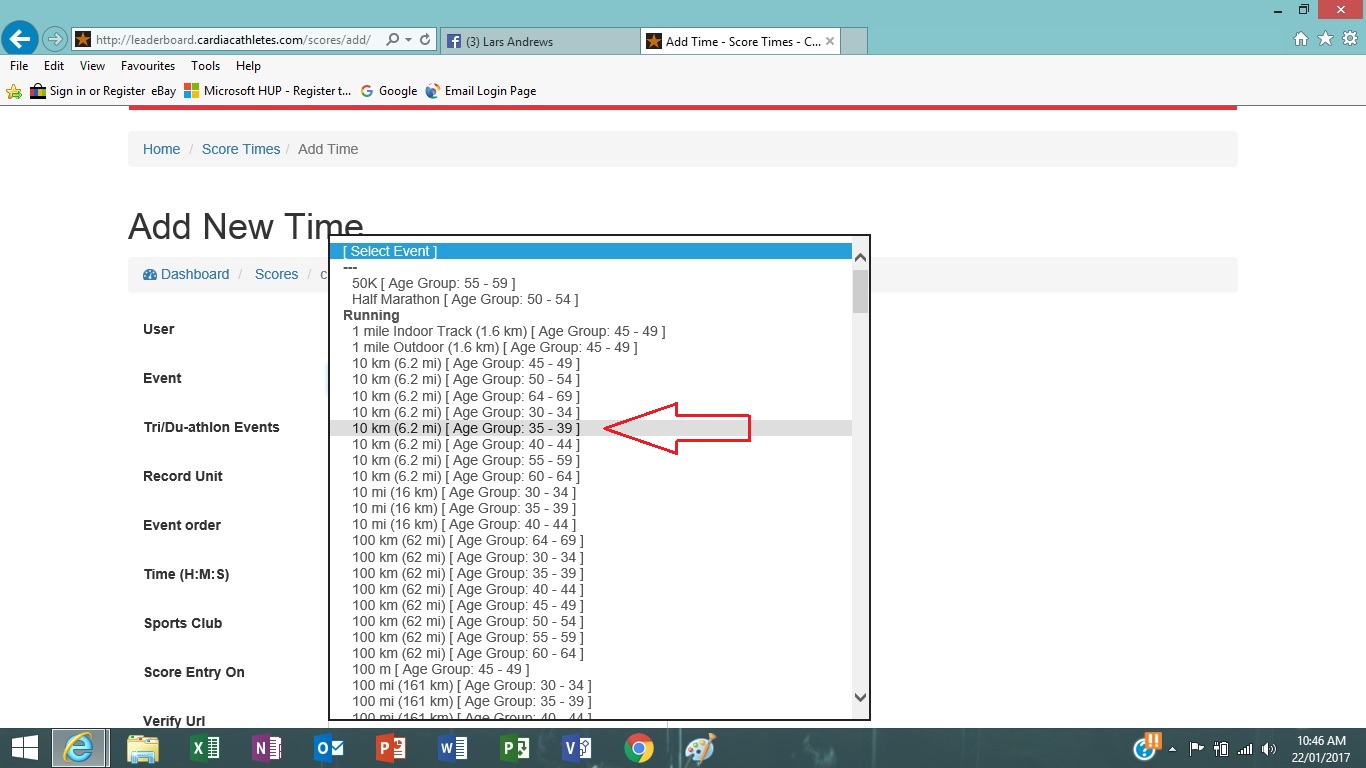 12. Next you will see "Tri/Du-athlon Events". If you haven't just completed a triathlon or duathlon then DO NOT select this. Leave this setting as "NONE".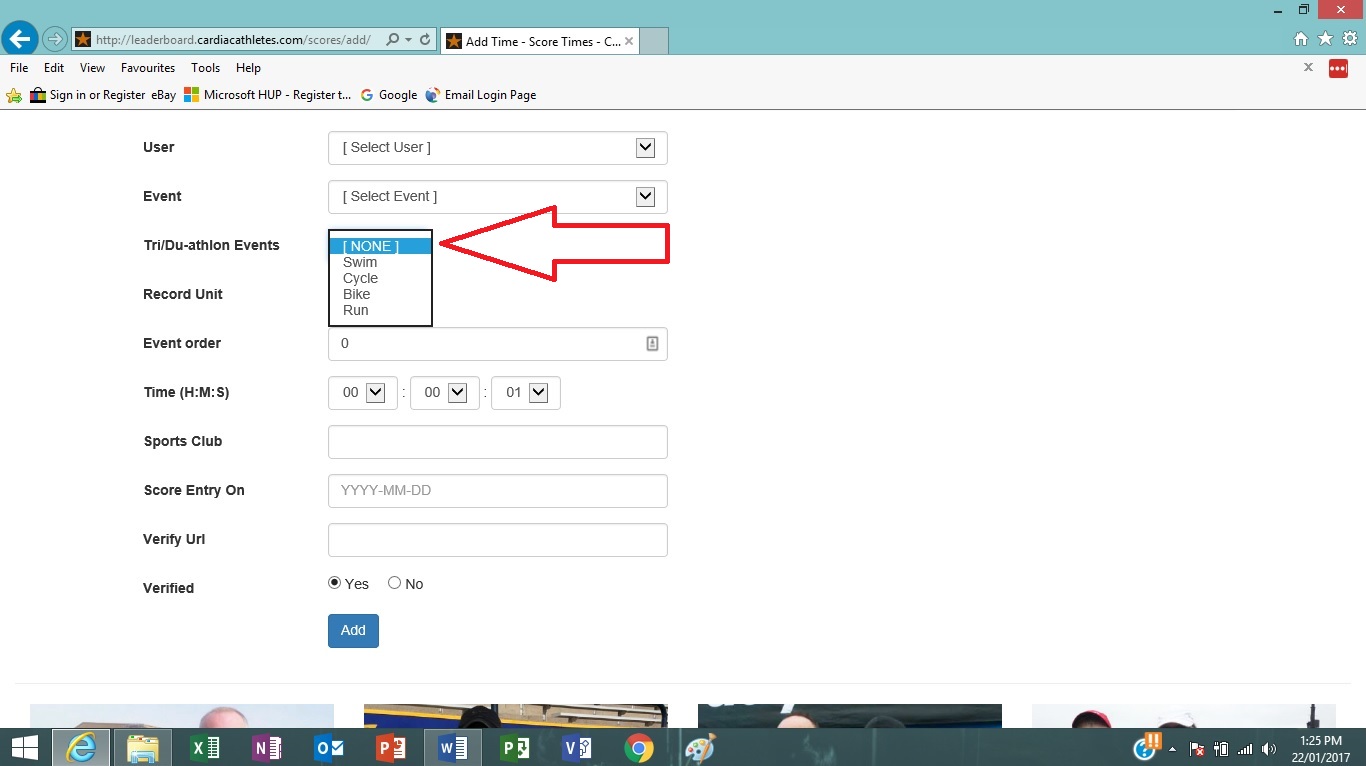 13. Next choose the "Record Unit" which for most sporting events is TIME.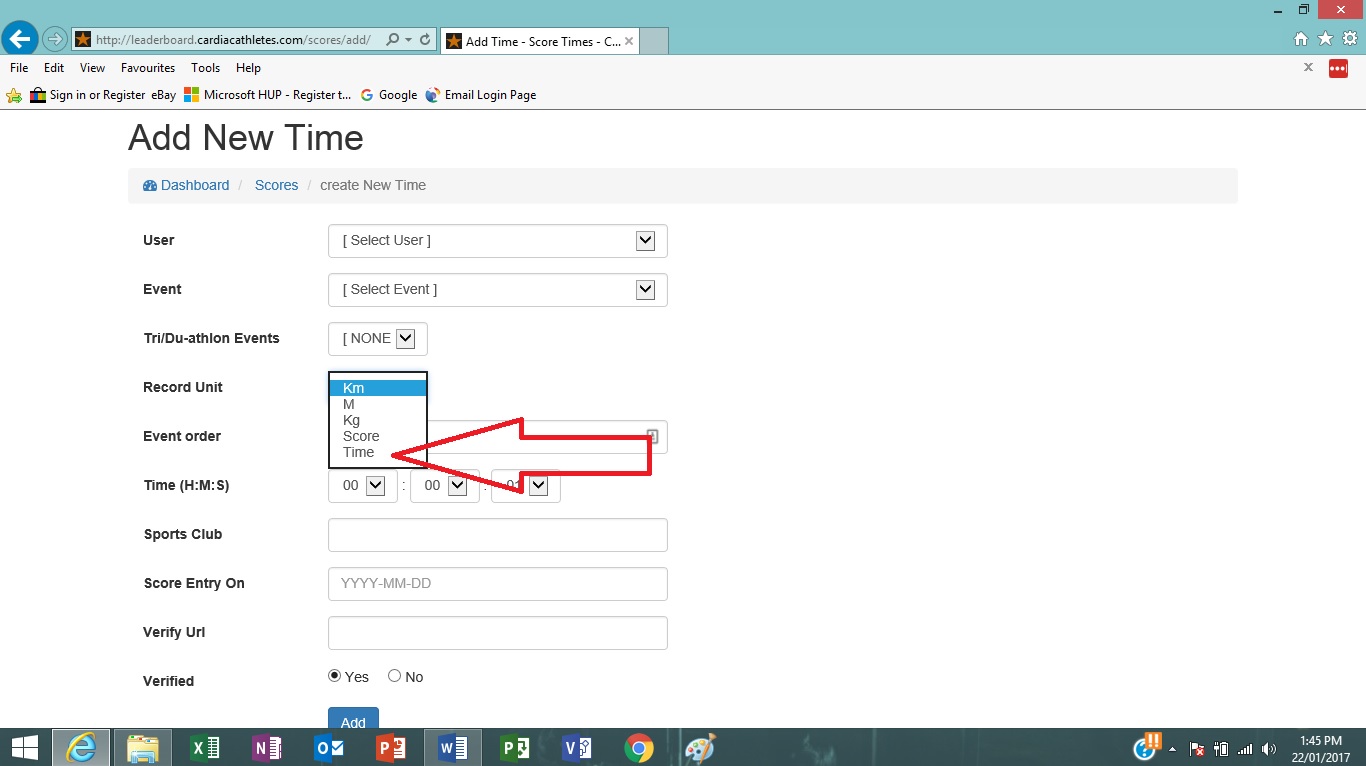 14. "Event order" is for the multi-event sports like Duathlon and Triathlon. Just type in the number 1 if you have completed one sport. For Duathlon and Triathlon you will have to enter each event (swim-run or swim-bike-run) with the number relating to the order in which you did them. For instance Swim = 1, Bike = 2, Run = 3. Three separate Event-Time entries.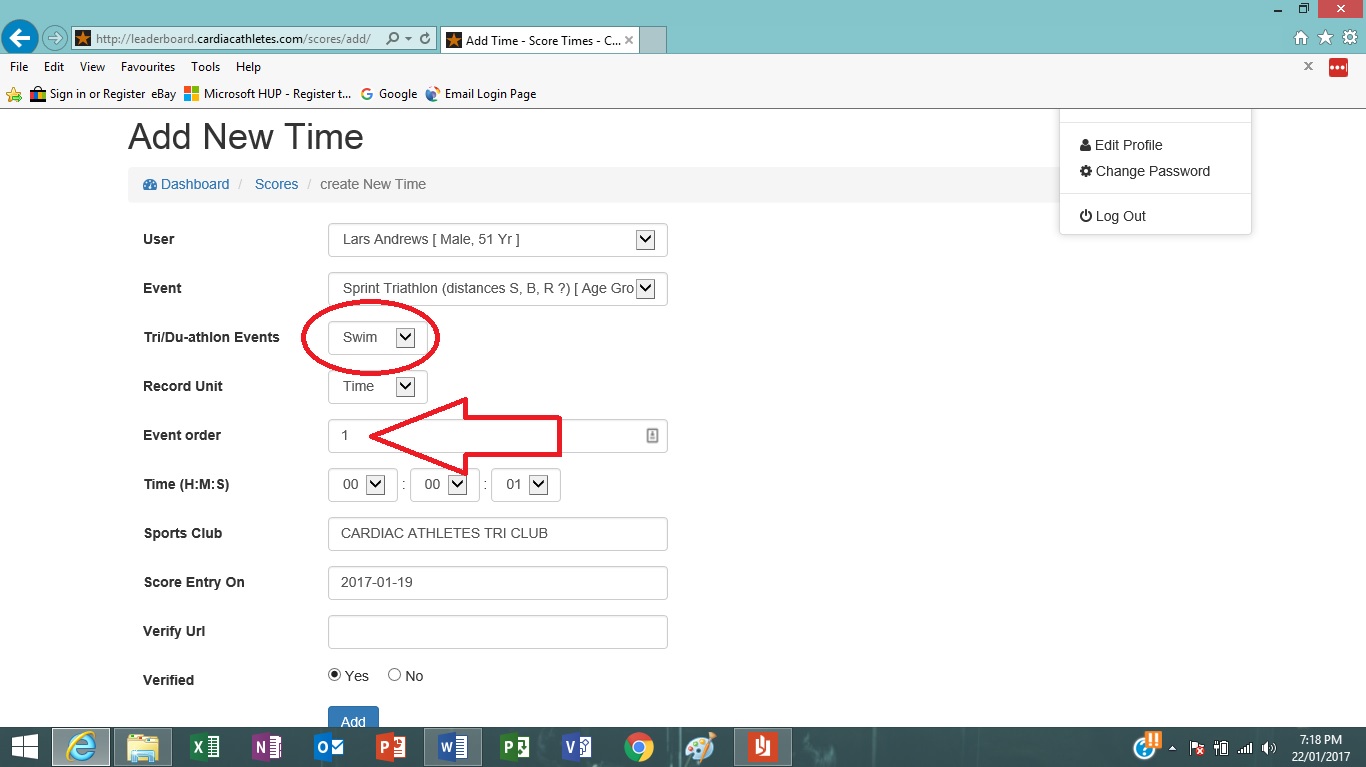 15. Add the time it took you to complete that activity.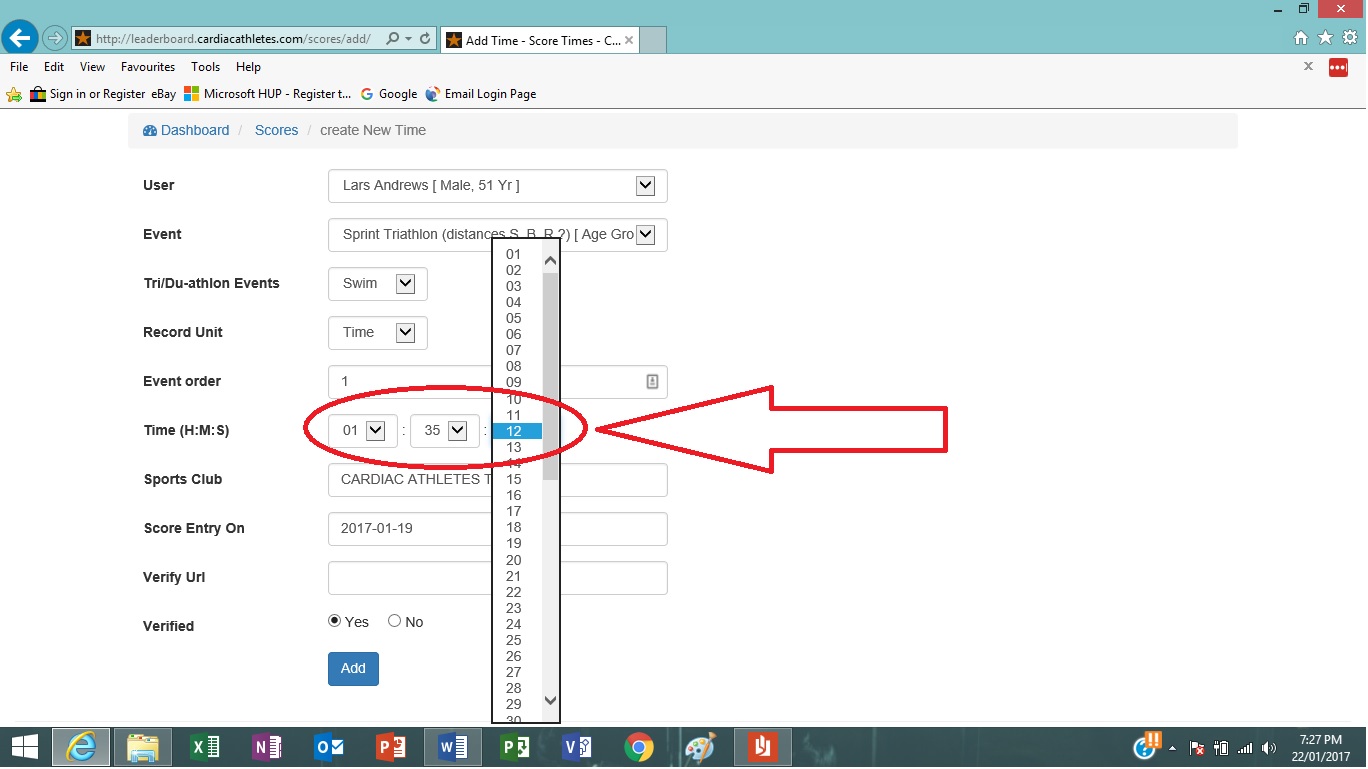 16. Add the 'finishing touches' like your club's name, the date you entered your result and if there is a web link which can verify your results. Once you have done that just click "Add".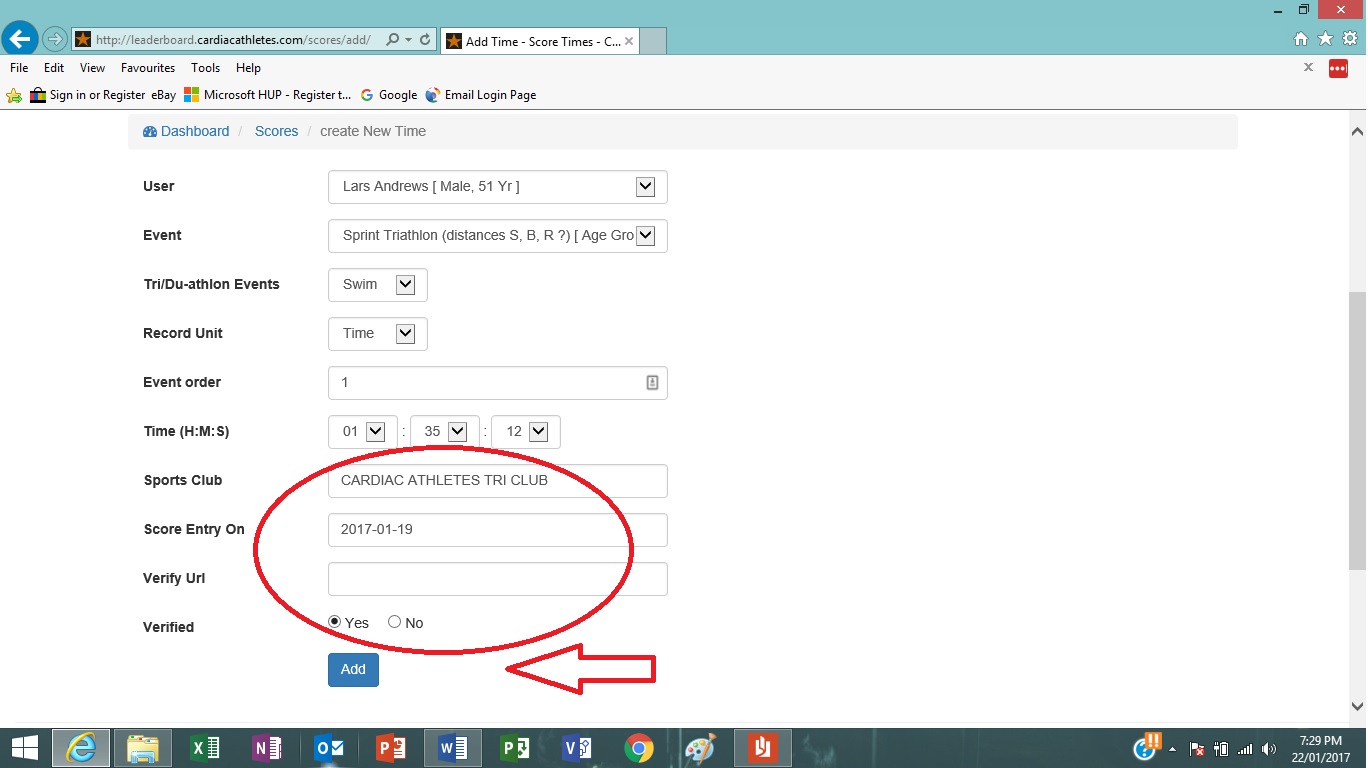 Again if it is taking an unreasonably long time to appear in the main leader board screen, I don't mind you emailing me at: lars@cardiacathletes.com : )